Lean is a philosophy and system that can be applied to a variety of workplaces or processes. The main goal of lean is to do away with any waste wherever they can be found within your business.
With waste eliminated, one of the key benefits is reduced overall costs. Another benefit is faster and more efficient work cycles. This in turn makes the customers happier. All of these create a roadmap to success and more profit.
Fortunately, the lean system and all of their benefits can be applied to factories. The question now is, how does a business establish a lean factory that works? Let's go over several top tips that businesses consider when applying lean to factories.
Why Aim For a Lean Factory?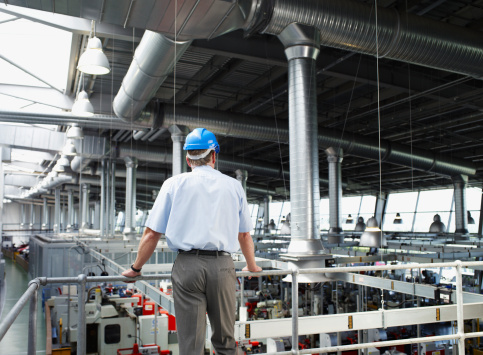 The result of a factory implementing the lean system is a seamless process and team. It results in efficient work processes, a manageable inventory that doesn't have too much or too little stocks, lower overhead costs, and much more.
Overall though, a lean factory is one that continuously improves. It doesn't matter what product is being produced or what industry the factory is in. A lean factory looks at the team and processes, and gears it towards improvement.
As the name suggests, a lean factory is one that doesn't have excess steps in a process, people, and inventory. Thus, this also paves the way for the easier management of operations as you are working only with what gives value to the customer and to the company.
Lean really is a system that does everything. Apart from the aforementioned benefits, it also helps to improve employee morale and creates a safe and maintained workplace.
With all the benefits of lean, the only question remaining is why a factory isn't running lean?
Tips to Establishing a Lean Factory that Works
Select an Approach
When implementing lean to a factory, there are a couple of approaches that businesses can choose from. These approaches have to do with the facility being used.
The first approach is called the brownfield approach. This approach looks at the current facility or factory and looks to improve it through a series of upgrades and renovations. Thus, it is using the same facility, albeit with some improvements.
The other approach is called the greenfield approach. As opposed to the brownfield approach, the greenfield approach looks to move operations to a whole new facility that has already been upgraded or improved.
Businesses may opt for the greenfield approach if the current facility is a far cry from the improvements that lean demands.
The key factor to selecting between approaches is cost. While the greenfield approach is preferable, it isn't always a practical option. It may also end up costing more than the business is willing to shell out.
The brownfield approach is more affordable and most businesses choose this one.
People are Priceless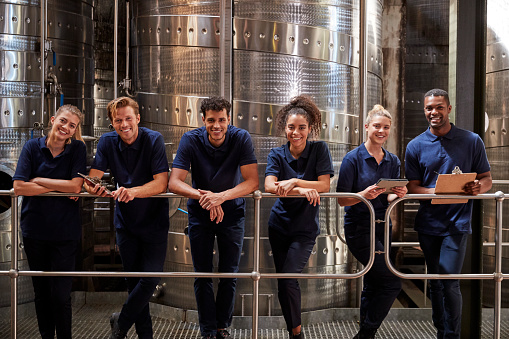 People are very important in a business. Without their work, the business would not be able to function. Thus, it is very important that you surround yourself with the right people.
There are several groups that you'll need to build in order to establish a lean factory that works. First off is the core team. This is the group that will be dedicating their time and energy to the project.
This group will be looking at the value stream maps, getting information from machines, and building the product quantity process routings for each value stream. Their efforts will be instrumental to making the factory lean.
The second group is the support group. While they do not dedicate all of their time and energy to the project, they are there to help the core team out. As such, they will meet with the core team on a daily basis.
Finally comes the senior leadership group. This is the group that will help communicate with all the other people. They'll be spearheading and explaining why the facility layout needs to be changed.
Training
All people in the business should undergo training. This training will orient everyone on what the goal for making the factory lean. This training sets expectations, makes people understand when certain steps take place and why, their roles during each step, and much more.
These training sessions are also a great time to get ideas from the people. There may be employees out there who have ideas on how to better streamline processes.
Companies with Lean Factories
There is a reason why the lean system has been around for so long. The bottomline is that it is effective. Here are several companies that have made their factories lean.
Ford
The Ford automobile company has been in the game for more than 100 years. Since 1903, they have manufactured cars, trucks, and even tractors.
Henry Ford, the founder, had the lean principles in mind even before its inception. In a book by Ford, he spoke about the notion of wasted motion.
Throughout the years, the Ford company has continuously made improvements to their facilities and processes. They have shown that spending money to improve upon efficiency is not a wasted cost.
Intel
Another company is Intel. They create computer processors. In the past, the life cycle for creating a microchip was several months. However, when they adopted the lean system, it went all the way down to just less than 10 days.
Lean helped Intel create more items in a shorter amount of time. Through their waste reduction efforts, they realized that producing more items at a lower quality was not the way to succeed. Instead, they took out waste and set up important quality checks to produce better quality items.
Make Your Lean Factory Work
The lean methodology will continue growing. Various companies and businesses will pick it up and continue to innovate. There is a reason why lean is being picked up by so many companies. It is simply because it works.
Lean is not a one time process. It requires continuous improvement. Thus, the improvement never really ends.
If you would like more tips, why not reach out to other companies and see what they have done to establish a lean factory that works.
---