A project manager's life is a constant juggling act. You have to ensure that all your tasks are on time and within budget, while also keeping the team motivated and happy. The last thing you need is more work!
Fortunately, there are plenty of tools out there to help you manage your projects more efficiently, but which ones should you use?
In this article we'll discuss some of the best lean project management tools on the market so that you can get back to what really matters: getting things done.
What is Lean Project Management?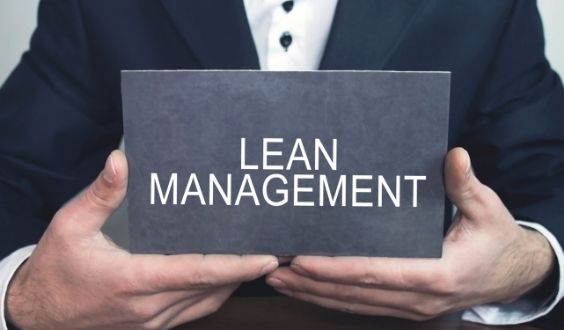 Lean project management is a methodology for managing projects in a way that increases productivity, reduces waste and eliminates unnecessary costs. This style of project management has been around since the 1940s, but Lean principles were recently rediscovered by software engineers to improve their own effectiveness.
Today, this style is often used in IT and technology companies, as well as construction sites and manufacturing plants. With that said though, more and more project managers are starting to apply Lean principles in many other industries.
The many accompanying tools all do their own parts to improving multiple facets of a project.
Why Use Lean Project Management Tools?
There are many benefits of using Lean online project management tools when you're working on a team or trying to manage a complex project. These benefits include:
making it easier to communicate with your team members,

helping keep the team organized,

making it easy to manage resources,

focusing and improving efficiency, and

enabling teams to work in an agile manner.
These useful project management tools are available in different forms, including simple Lean calendars to more advanced applications with multiple features. Lean management software often includes the following features such as :
Time tracking

Collaboration tools for online chat and messaging

Resource tracking

Scheduling

Tracking of tasks

Task dependencies

Risk analysis

Access from anywhere

Customization
Many Lean project management tools also offer Gantt charts to help you visualize your timeline and track your progress against it, as well as drag-and-drop functionality for editing tasks, resources and other elements on your schedule by simply dragging them onto a new position on the screen.
Lean management apps also make it easier to manage multiple projects at once, so you can ensure all your tasks are up-to-date and on time. Lean project management tools also offer many other features that may or may not be useful depending on the type of project you're managing.
The Best Lean Project Management Tools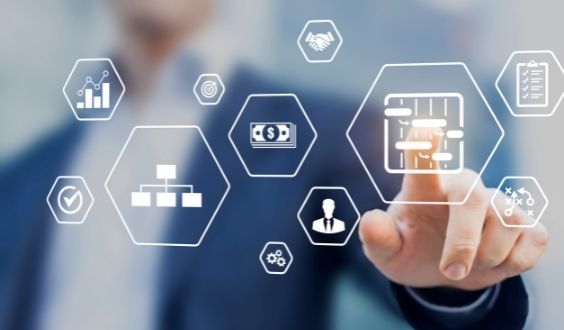 Lean management tools are available for all different budgets and in a wide range of choices. Some of these Lean apps can be downloaded onto your computer or mobile device and used on its own, without the need for internet access.
Similarly, software is also available online where you can use certain apps from any web browser with an internet connection. However, with people's lives constantly on the move, you may consider taking these tools with you on your smart devices instead.
One of the most important things when choosing Lean project management tools is to make sure it offers all the features you need to organize your team effectively, while also having an intuitive interface that isn't too confusing.
Here's our list of the best Lean project management software solutions and tools that you should consider.
LeanKit
LeanKit is a Lean methodology tool that was originally developed by a team of Lean consultants. LeanKit is a great project management tool that can be used with Lean principles. It is for small to medium teams who are interested in using Lean principles, but don't need all the features of a large application.
It is a cloud-based tool that organizes tasks in the Kanban style. Kanban is a style that separates tasks into separate lanes. These lanes classify tasks in ones that are backlogged, ones in progress, and ones that are done. More lanes can be classified and add as needed.
The purpose of the Kanban style is to provide an at-a-glance status of the many tasks that the team needs to accomplish. This visual style allows for teams to see what is left, what is being done, and what has been completed.
Furthermore, LeanKit helps teams visualize and customize their workflows. The boards and cards emulate real-life work environments as closely as possible. The only downside we see is that it lacks the extraction and setup of customizable reports.
Pivotal Tracker
Pivotal Tracker is one of the most well known Lean project management tools because it was designed from the ground up to help teams work together more effectively. Pivotal tracker helps you move fast and stay organized by focusing on "user stories", which is Pivotal Tracker's version of tasks.
Similarly, the term is also used in the IT industry during software development.
Teams can create epics, which are small milestones that have a set deadline for completion, and break these down into smaller stories that will be completed by sprints, or individual team members. Pivotal Tracker also offers many Lean management features to help teams communicate with each other more efficiently.
Other features include analytics for projects, a plethora of third-party apps and integrations, iOS and Android compatibility, and many more.
Kanbanize
As the name suggests, Kanbanize is another Lean management tool that utilizes Kanban.
The Kanbanize management software helps teams see their progress within a Lean board so they know exactly how much time it takes for each task. It also shows future deadlines and has a timeline view which allows users to get a better idea of what needs to be done and when it needs to be done by.
The addition of the time-tracking feature helps to provide more information when it comes down to creating reports. Understanding how long each task is done and the rate of each person allows for better project management down the road.
TargetProcess
TargetProcess is another Lean tool that helps teams prioritize work in progress, manage sprints and visualize the development process.
In addition to helping with Lean methodology, Targetprocess also provides bug tracking, which allows users to report bugs from within the software. This Lean tool can be used for big or small projects and is a great Lean tool for larger teams who need more useful features.
The TargetProcess management software uses a Kanban interface and offers tools that help you identify bottlenecks or work on Lean initiatives such as Kaizen (continuous improvement). Lean projects are often launched as part of global Lean initiatives. Lean Project Management tools, such as this one, can help with this process.
Lean methodology has been proven to be an effective way of developing good products efficiently and effectively, and TargetProcess can definitely help your team achieve success.
Lean Towards Lean Project Management Tools

Lean project management tools are a must for any company that wants to increase productivity, cut costs and work smarter. The resources available on this blog should provide you with an excellent introduction to Lean and its corresponding project management tools.
Lean principles and methodologies like Agile and Kanban, are often used by software developers. However, these methods can be applied to other industries for efficiency in planning and execution of projects.
If you're looking for a way to streamline your process without sacrificing productivity or creativity, it's worth exploring the benefits of lean principles and the tools used to facilitate them.
We hope the tools that we have listed here can help you in finding the right tool that can steer your business towards success.
---